News - Laura Ashley Shower Collection from Huppe
Tuesday, December 11th 2012

Laura Ashley, the quintessentially British fashion and home furnishings brand, expands their offer of quality interiors by launching a new collection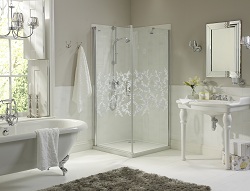 of shower enclosures.

Offering elegance and style, the collection enables the creation of a contemporary shower spaces with classic Laura Ashley design.

The range features exclusive glass design options: Isodore Décor, Hawthorn Décor, Garland décor and Clear glass option. The collection includes series of product configurations and sizes in swing and sliding door options, as well as quadrants, walk-ins and bath screens to provide a solution for a wide range of showering spaces, from family bathrooms to en-suites. The refined design elements can be seen throughout the collection and the style and traditional values of quality and originality remains distinctly Laura Ashley (Check the website for more information)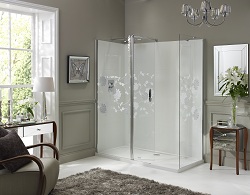 All glass panels are treated with an anti-plaque treatment on the inside of the enclosure allowing water to pearl off and making cleaning easy which is ideal for busy lifestyles. Combined with a 10-year guarantee, the collection offers many benefits to the consumer.

The Laura Ashley shower enclosure collection is exclusively available from Cooper Callas and showroom display sample orders can be placed now. For further information please contact Coopers on Tel. 01869 253011 or bicester.sales@coopercallas.co.uk.

Back to News...