News - Census Lessons for Bathroom Industry
Thursday, December 13th 2012

The latest report from the 2011 Census makes fascinating reading and gives the bathroom industry food for thought.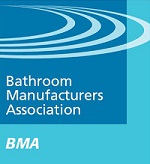 The Office for National Statistics released its second set of findings from the 2011 census for England and Wales and amongst the raft of information (including the utterly useless fact that people still like Star Wars enough to put their religion down as "Jedi") the change in the population and its living arrangements may help bathroom manufacturers with their portfolio planning.
The population is growing, and we knew that already, but the growth is a staggering 7% in just ten years. This is the largest growth in the population in England and Wales in any 10-year period since the census began in 1801. There is now enormous pressure on housing stock. But more importantly there is increased stress on our water resources. The bathroom industry is playing its part and has moved swiftly in recent years to create products which consume much less water than previously. The rise and rise of The Water Label as a planning, marketing and educational tool reflects the pioneering work of the industry. www.europeanwaterlabel.eu
Additionally our population is ageing fast. Those over 90 rose from 336,000 in 2001 to 429,000 in 2011. Again the bathroom industry is responding to the increasing need for stylish and practical products which are suitable for use by the whole family, including those with special needs. The recently upgraded 'Making Life Easier' website reflects the work which the industry is undertaking at www.making-life-easier.org/
Regarding our homes, the census found that the number of people privately renting has almost doubled over 10 years and there was a decline in homes owned with a mortgage or loan, from 8.4 million in 2001, to 7.6 in 2011. But there was a rise in homes owned outright, from 6.4 million to 7.2 million. These figures do need some consideration. The bathroom business is being affected. The average landlord just doesn't have the bathroom on the top of his priority list.
There are more reports to come but meanwhile the BMA and its members will be considering the lessons to be learned from the stats, but perhaps not Star Wars.
For further information email info@bathroom-association.org.uk
or telephone 01782 631619 or visit www.bathroom-association.org
The BMA, based at Keele's Innovation Centre, is the trade association for bathroom manufacturers operating in the UK. It is the principal 'Voice of the Bathroom Industry' and acts as an information highway between industry, government and the consumer on issues that affect the bathroom business.
The BMA represents, through its technical, marketing and management committees, the interests of 55 major bathroom manufacturing groups and service providers with over 80 well-known brands in the market place. The manufacturing base directly employs 10,000+ people across almost 80 sites around the UK.
Back to News...